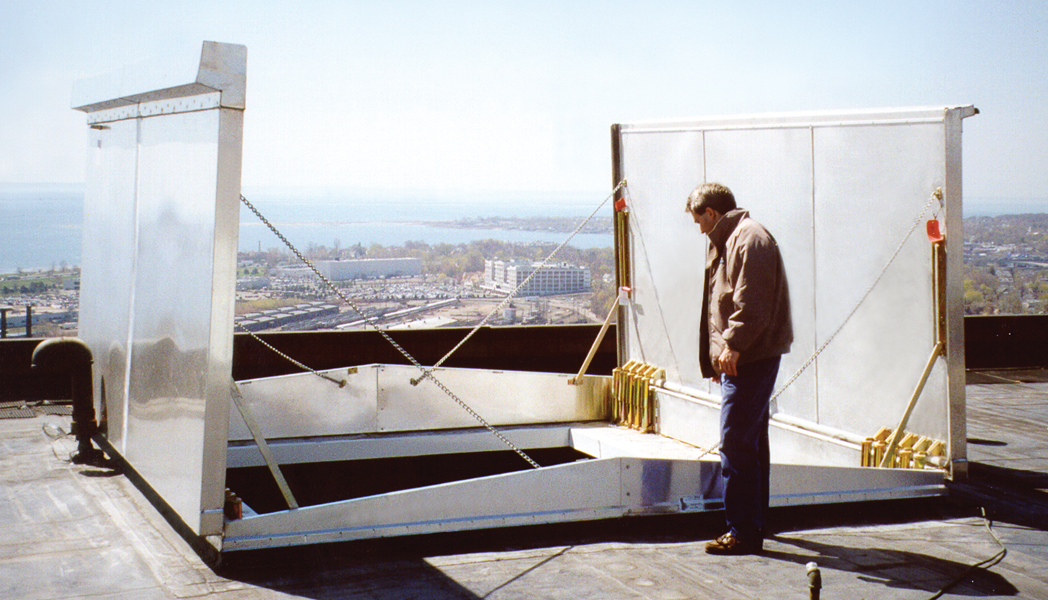 Type D Roof Hatch-Equipment Access
A type D roof hatch provides a convenient way to install or remove large pieces of equipment from a building. Equipment access roof scuttles are available in steel, aluminum, and stainless steel construction. Hatches are custom fabricated to meet your size requirements (Note: larger sizes may require aluminum construction for proper operation).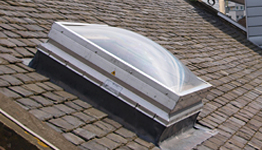 Type GS & GSS Roof Hatch and Skylight
Type GS, 36" x 30" (914mm x 762mm), and Type GSS (Special Size) roof hatches provide all the security and convenience of a BILCO roof hatch with the added benefits of a skylight. Products feature a polycarbonate dome cover, aluminum construction, and easy one-hand operation. Type GSS and type GS roof hatch products are available in all standard roof hatch sizes and custom sizes can be supplied when specified.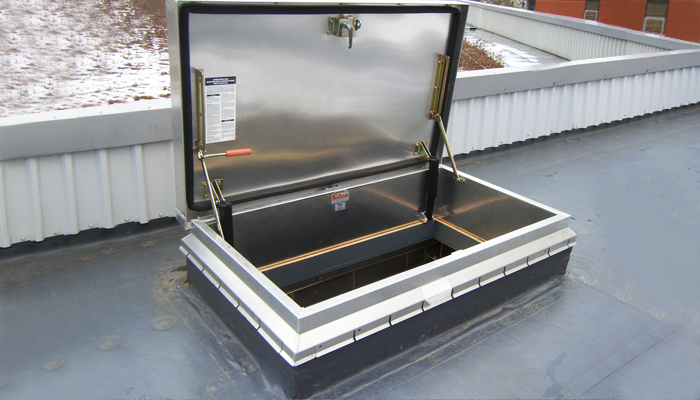 Thermally Broken Roof Hatch
Thermally broken roof hatches feature R-20+ insulation and a frame and cover design that minimizes heat transfer between interior and exterior metal surfaces. The result is a product that resists harmful condensation and provides superior energy efficiency. The Thermally Broken design is available in all standard BILCO single leaf sizes (S, E, NB, L, F, GS*) and special single leaf sizes are available upon request. (Patent Pending)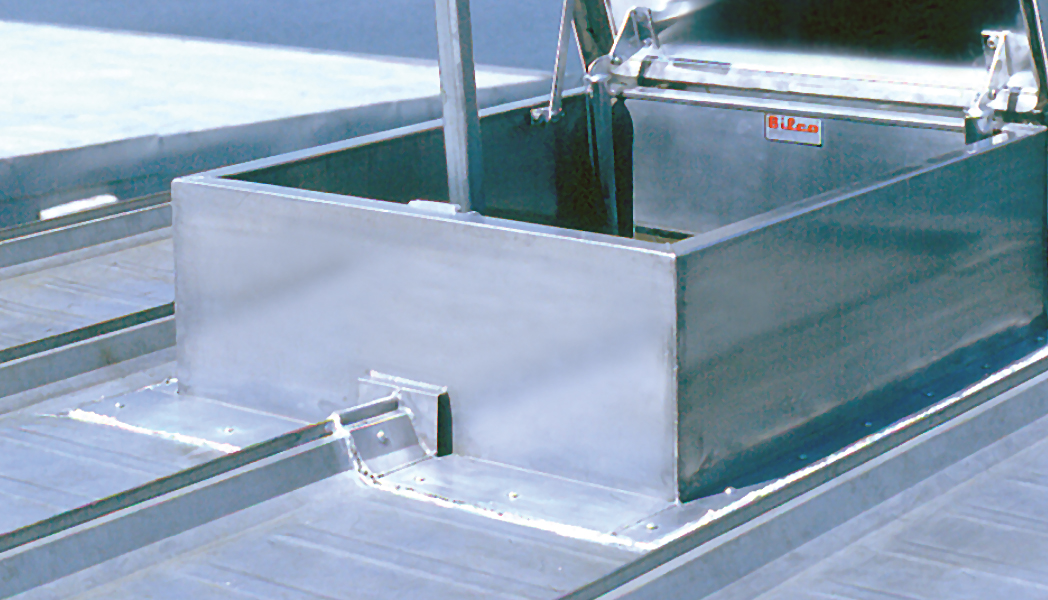 Curb Option-Modification for Metal Roofs
Base flanges of all BILCO roof hatches and smoke vents can be fabricated with built-in configurations for most brands of metal building roof panels. Our roof hatch curbs for metal roofs and smoke vent curbs for metal roofs offer simplified installation. All metal roof curbs include a built-in self-drainage feature that eliminates water accumulation on the up-slope side.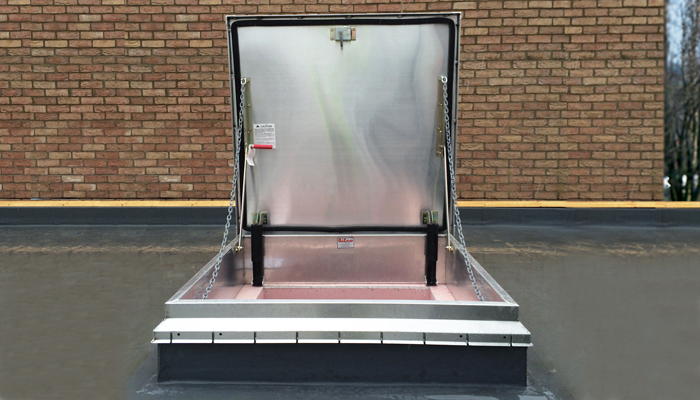 Type F Roof Hatch-Equipment Access
Type F roof hatches, 48" x 48"(1220mm x 1220mm), are ideal for applications requiring roof access larger than the typical 36" x 30" opening. A type F roof hatch is commonly used to remove or install small pieces of equipment in a building.