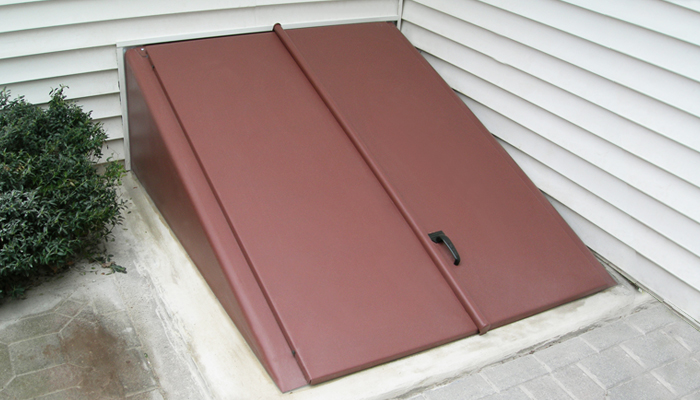 Classic Series Basement Doors
Add the convenience of direct basement access and get the full use of your home with our Classic Series basement door-primer finish. BILCO basement doors allow homeowners to add code-compliant living space or storage areas to their home. Large items such games tables and furniture for finished areas, or pool supplies and patio furniture for storage areas, move easily through the wide opening of a BILCO door. Doors are available with a factory powder coat finish in colors to match the exterior of any home.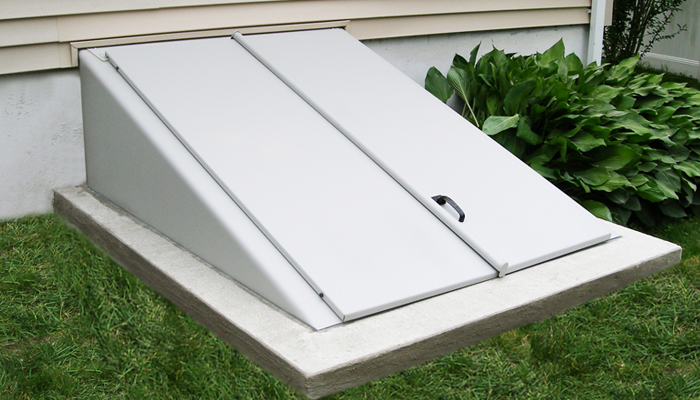 Classic Series Steel Basement Door-Powder Coat Paint Finish
BILCO Classic Series steel basement doors are now available with a factory-applied polyester powder coat finish. The polyester resin provides a durable, weather-resistant coating. Cured at higher temperatures than most wet coatings, the result is a tougher and chip-resistant coating. This provides the Classic Series steel basement door-powder coat with both a decorative and protective finish.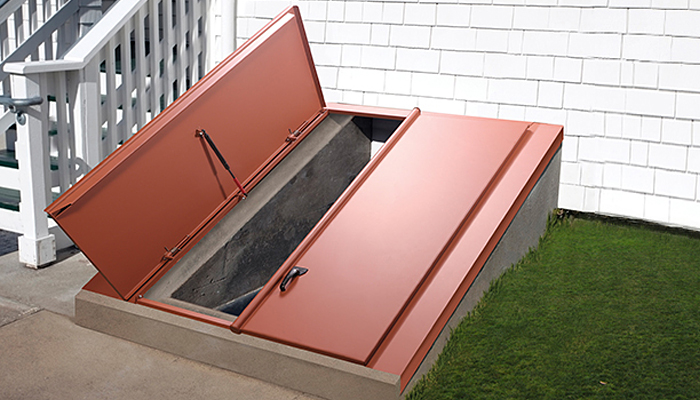 Classic Series Sloped Wall Basement Doors
The Type BR sloped wall basement door is designed for installation on areaways with sloped sidewalls built into a home's foundation. Doors can be installed on sidewalls of brick, stone, block, or poured concrete and are supplied with instructions and hardware for proper installation.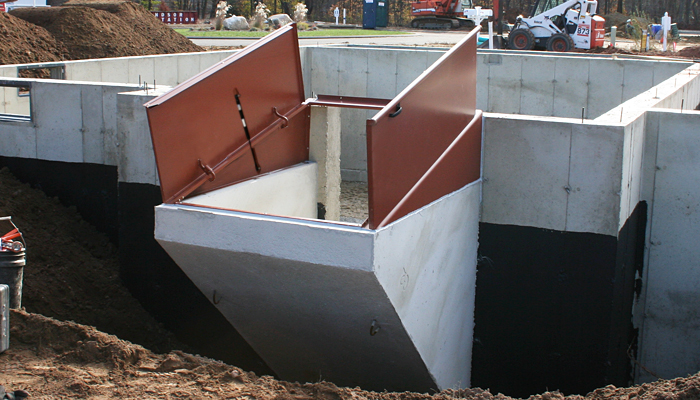 PermEntry Basement Entrance
Consisting of a precast concrete stairwell and a BILCO basement door, a PermEntry basement entrance is the fastest and most economical way to add convenient, direct basement access to any home. PermEntry® is ideal for new home construction and can be delivered and installed by a BILCO PermEntry® dealer in just a few hours.